Rand-O-Blog (A Blog of Sorts)



September 30, 2003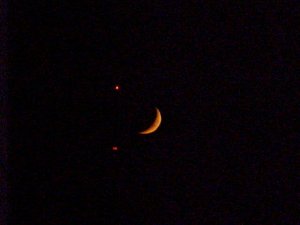 CLICK TO ENLARGE

Just before 9 PM last night, the moon was sinking towards the horizon. The lower it went, the larger it became. I parked my car on a dark, country road. The light polution was minimal in this area, something that is becoming more rare in New Jersey every day. I was able to get a picture of the moon as it was right "next to" a radio tower on one of the hills. It was a beautiful site. I just wish I had a better resolution on my camera to get a clearer picture.
After clicking off a few pictures, a car came bye and kindly stopped to make sure I was okay sitting in my car along such a dark road. I smiled, held up my camera, and said, "No problem! I'm just shooting the moon!"
Well... I didn't actually say that. But I thought about it later!
Posted at 2:40 PM (EST)


September 29, 2003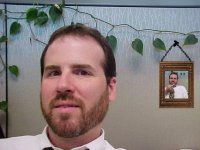 CLICK TO ENLARGE

So here's a picture of me at work. Just thought y'all would like to see how my cube is decorated.



(Oh! C'mon! It's just a joke!)
Posted at 4:50 PM (EST)


September 28, 2003
So... would this be considered pornography?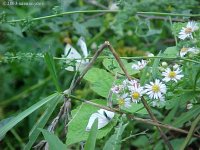 CLICK TO ENLARGE
I spent the afternoon driving around the area near my home taking pictures for a photo gallery I plan on posting on Tuesday. I was taking pictures of some flowers when I noticed these two moths. I tried to get pictures of them when they landed. Then I realized they were up to "something." Yup! They was "doin' IT!"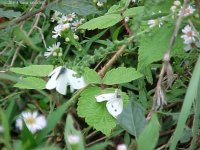 CLICK TO ENLARGE
One of them landed and "assumed the position."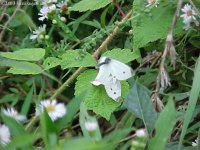 CLICK TO ENLARGE
The other flitted and fluttered about and tried to do what appeared to be expected of it.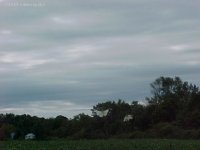 CLICK TO ENLARGE
But no sooner had the attempt been made and the first moth was off and running again!
Damn her!
(I couldn't resist that one!)
Posted at 10:50 PM (EST)


September 23, 2003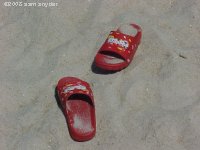 CLICK TO ENLARGE

FINALLY! Finally! Finally!
My pictures from vacation at Assateague Island are finally on the website in the PHOTOGRAPHY section. There are so many that I split them into four parts.
That's why it took me two months to finally put them on the site. Hours, days, weeks, months of slaving in Paint Shop Pro to prepare these photos! All just for you! But do you appreciate it?? Oh, no! You've grown to expect it.
"Sammy, get me my slippers!"
"Sammy, take the dog out!"
"Sammy, make me something to eat!"
"Sammy, show me some photos!"
Yes, dear, as you wish.
I hope you like them.
Posted at 6:00 PM (EST)