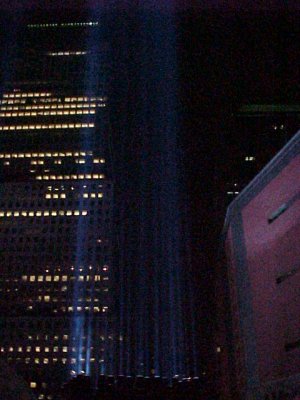 (Originally posted on the website Continuum…)
COLLECTIVE SOUL plays on as I begin this entry. Not knowing where the words will lead me. Not knowing what stories or memories I might chose to relate to you. I do have some thoughts about New York City running about in my brain. Maybe I'll go there…
"Has our conscience shown?
Has the sweet wind blown?
Has all the kindness gone?
Hope still lingers on.
I drink myself to newfound pity
Sitting alone in New York City
And I don't know why."
AS YOU MAY already know, I spend quite a bit of time in New York City. Chinatown mostly. Driving in, out and around the city has become second nature. I never had much of a problem with it really. A long time ago I learned the secret of how to drive in the city. Want to know it? Simple. Do what the taxi cab drivers do. No hesitation. No apologies. Just drive. If you hesitate, you lose, you wait. Now the drivers that I truly admire in the city are those on bicycles. Some of those guys are insane, especially the messengers! Man, they fly! They dodge pedestrians, bounce off of cars, weave among the traffic up and down the avenues. I have to do it one day! I have to take my bike to the city and go for it! Anyone man enough to go with me??
WELL, recently I was in Flushing for a business seminar. A big group of us went out to eat at Bobby V's afterwards. Even though our waitress forgot to put our order in (and wouldn't admit it) and all the rest of our group was on dessert before we even were served our drinks, it was a decent place to eat. It's in the Sheraton Inn near Shea Stadium.
It's funny how places that you went to as a kid seem so different when you see them as an adult. Such is Shea Stadium. I think I was there as a young kid with my grandfather. I think that was the time that he caught a ball with his bare hands in the stands. Pop just stood right up and caught that sucker with one hand! One bare hand! It was awesome. And I vaguely remember a friend of his who went with us. He was an older man and he had a big ol' Jimmy Durante nose. Or did this happen at the Vet in Philadelphia? I'm not sure. But I was at Shea with my dad for a Jets game when I was around 12 or so. I distinctly remember that time because we were in the nosebleed section where binoculars didn't even help us to see much. And that was the game where some jerk spilled beer all over my coat. But now Shea looks different than I thought I remembered.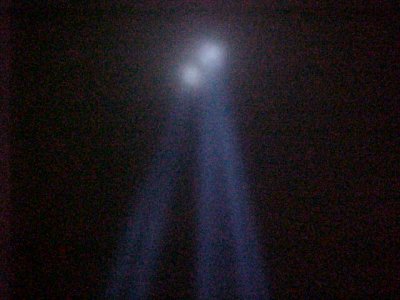 So, after a late meal at Bobby V's, I drove from Flushing to Bay Ridge in Brooklyn to take JF home. Then I drove back up to the Manhattan Bridge in crossed over into Chinatown to go out through the Holland Tunnel via Canal Street. I don't know which is worse, paying the outrageous seven-dollar toll to cross the Verrazano into Staten Island or endangering my kidneys driving on Canal Street. I mean, there are ruts so deep on that street that my little red Toyota disappears from view several times before I reach the tunnel! But I usually go that way and make a pit stop at a Dunkin Donuts just outside the tunnel in Jersey City.
ON MY WAY through Manhattan that night I noticed that the Towers of Light were still shining up into the sky. Then I remembered that it was the last night that they would be on. So I went downtown, parked the car, grabbed the camera and strolled around. It was 1:30 am. There were a lot of people there. A lot of people had camera gear set up. I took a few shots. They didn't come out as good as I would have liked. I walked over to Ground Zero but didn't stay long. By then it was 2:30. I remember thinking, "Wow! Look at all these people out here at such an hour! What are they thinking?" Duh! What was I thinking?? I was probably the only one in the crowd that still had 75 miles to drive home! I was glad that I took the time to stop there. I still cannot believe that the Towers are gone. I still cannot comprehend the evil that carried out such an act. I wish that we could go back and rewrite that day. Incidentally, I found a journal written by a woman named Deima who worked in Tower One. Her fiancee worked in Tower Two and did not make it out. Her perspective on her loss is moving. Check out "Start from One." (12/14/15 – Note – Her website no longer exists.)Here's a clip from her entry for December 11. "A noise that sounds to me like a train slamming into a brick wall drowns out the horns and sirens and suddenly the air in front of me is milky, chalky, grey and white. Smoke or fog, something I can't breathe, is charging after us, over us. It's all around. I fall and someone falls on top of me. I think that I can smell cologne. I gag. Building two has come down. Rob works in building two. It is now 9:50 AM." Be sure to go into her archives and read her entry for December 11.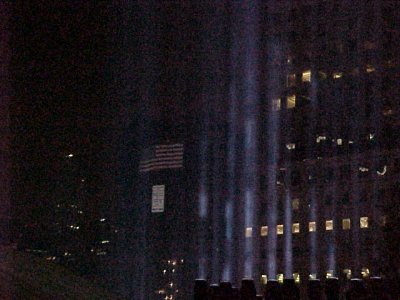 "Are we listening
To hymns of offering?
Have we eyes to see
That love is gathering?
All the words that I've been reading
Have now started the act of bleeding
Into one."
LAST SATURDAY, I was in New York with JF. It was a nice time. We went to the South Street Seaport. JF wanted to try on some dresses at Anne Taylor. She looked great in this black sleeveless dress! There's something about a Chinese girl in a black dress! Is it the dark hair? Is it the dark eyes? Is it the skin tone? Maybe it's just JF. She sure made that dress look good! At the Seaport we also walked around in several other stores. I got an "air plant" from this little seashell shop. It's really cool! It doesn't have to be planted in dirt. It has no roots. Its leaves absorb moisture from the humidity in the air. Talk about low maintenance!
Also that Saturday we went to Long Island City in Queens to visit Yue Yun, one of JF's friends. This girl works in a garment factory there. She works 12 hours a day, 6 days a week. She was working this day and brought us inside. So, quite unexpectedly I found myself in the middle of what we would definitely call a "sweatshop." It was a damp rainy day. But even with fans blowing, that room was pretty warm. I am sure that it is nearly unbearable in there in the summer. There I sat with my tie and dress shirt on, the only white guy in the place, surrounded by a few dozen Chinese women and a few Mexican ladies and guys. The floor supervisor came running over asking if he could help me with something, a look of anxiety in his eye. Yue Yun said something in Chinese and he just walked away. I guess whatever she said assured him that I was not INS or CIA or FBI or anything. Can you imagine that? Me as an undercover agent for the CIA or something? There's a place where JF and I go in Chinatown where they have gambling in a back room. The room is always full of smoke and the sound of mahjong tiles shuffling around on the tables. The bathroom is at the end of the hallway just before the door to this back room. About a month ago I noticed that the people in the room get rather apprehensive when I walk down the hall to use the bathroom. It cracks me up! So now I intentionally use my best secret agent strut when I go down that hall. The last time I did that one guy in the room looked really scared. As soon as I shut the bathroom door, I heard the other door slam and lock. What was he thinking? Doesn't he know that Inspector Snyder always gets his man? "I'll be baachk." And I'll be wearing a tie too, punk!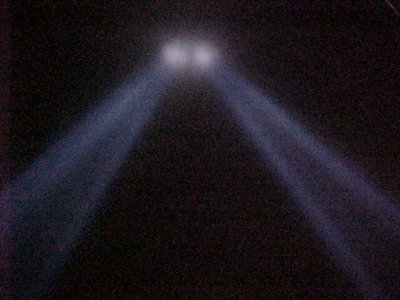 "So I walk up on high
And I step to the edge
To see my world below.
And I laugh at myself
As the tears roll down.
'Cause it's the world I know.
It's the world I know."*
YES, this is the world I know. This journal just relates bits and pieces of it. Sometimes the tears roll down and I wonder how some of it got to be the way that it is. Mostly I laugh at myself. Someone said, "Tragedy plus time equals comedy." Five years ago it felt like it was all tragedy and tears. It was like the line in the song above, "Has all the kindness gone?" Back then I would not have believed you if you told me that a whole new world would begin to open up in a few years. "Hope still lingers on." There is always hope. When you cannot feel it you have to just believe it. How does one believe in hope when he feels like there is no hope? Well, I don't know how to explain it in a few words. That would take several journal entries. Some of the explanation has been woven between the lines of this journal already. I just know that hope still lingers on even in the darkest of days. You can believe it even when you can't see it or feel it. I did. You can too. "Walk up on high and step to the edge to see my world below." Stand here with me for a moment. I finally found the courage to step to that edge. "It's the world I know." Sometimes it's crazy as a single dad. Sometimes it's quite interesting as an American guy in love with a Chinese girl. Sometimes it's exciting as a country boy in the big city. Sometimes it's funny. Sometimes it's heart-wrenching. "Tragedy plus time equals comedy." If I wrote the story of my life, would it be a "tragically romantic comedy" or a "comically tragic romance?" I guess it's all a matter of perspective.
*Lyrics from the song "The World I Know" by Collective Soul.