DRIVING AT THE SPEED OF THOUGHT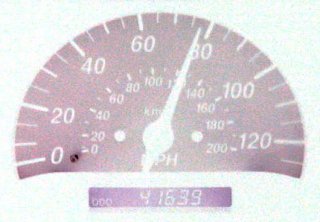 (Originally posted on the website Continuum…)
DRIVING is good thinking time. Yes, I know that "good thinking" is usually a good idea while one is driving. And thinking "good thoughts" is always a good idea, while driving or otherwise. But it seems that I have some great thinking sessions while I am driving. This is especially true when I make the long monthly trips to see H and M. The only drawback is that I don't have a word processor in my car so that I can type out my thoughts while I am driving. (Let all other motorists breathe a sigh of relief!) So many ideas and plans share my ride for several miles and then get bumped out by incoming ideas and plans. Between my home and Harrisburg, PA there must be so many grand ideas lying along the highway! I can just picture a worker on one of those highway clean-up crews shuffling along in his bright orange safety vest, kicking one of my ideas around with a tar-stained boot, picking it up and saying, "Hmph! Whatever it is, it sure looks broke now!" Then, by the time I get home, I am either too tired to write, or my eyes are nearly bleeding from the headlights of four hours worth of opposing traffic, or the only ideas left in my mind are too poor to write about.
I HAVE noticed that the types of thoughts I think while driving sometimes depend on where I am driving and where I am going. Far too often while driving the crowded New Jersey highways on my way to work my thoughts are on death. All it takes is one traffic report of an accident and the Grim Reaper sits up in my back seat. His long bony fingers stir my imagination until my mind is full of crash scenes, the highway is full of blood above the axles of my car, and somewhere among this stampede of motorists is my assassin waiting his opportunity to get me under his wheels. Just last week there was a bad accident on Route 80 in which a few people died. The traffic report on the radio said that cars were backed up for over 20 miles. It was funny how some of us at work talked more about how badly the traffic was delayed and how some had to make a major detour in order to get to work than we did about the fact that a few more of us breathed our last during New Jersey rush hour.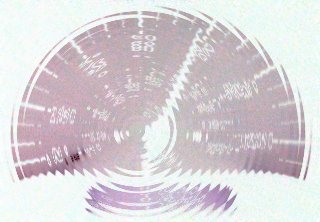 When I set out to pick up H and M in Harrisburg each month, I usually have some pleasantly optimistic thoughts. I think of having fun with the girls for the weekend. I think of seeing their happy faces as they bounce out of their mom's car with shouts of "Daddy! Daddy!" That is worth a two hour drive any day! Life seems a little less burdensome on the way to see my girls. My thoughts flow more freely during those drives. I tend to sing more, sometimes singing hymns from an old Baptist hymnal that I keep in the car, sometimes singing at the top of my lungs to something good on the radio. I tend to pray more when I make these trips. Of course, I always pray while driving to work in New Jersey. Only a fool would drive our highways between 7 and 9 AM and not pray while doing so! But on the way to Harrisburg to pick up my little ones, I tend to pray more serious and thankful prayers. I guess it is easier to pray when you are not cursing at people who cut you off during rush hour.
OFTEN during these trips I think of old friends that, for one reason or another, I have not had contact with for a while now. It seems that a guy not only loses a wife when he goes through a divorce, but he loses some friends too. Maybe it is my own fault for one reason or another. Maybe it is just that people change and it is normal for one's set of friends to change. Maybe it is just coincidence. All I know is that a lot of people that I knew going into this divorce are not here now. I think of some of these people when I am driving. I think that I should dig up their phone numbers and give them a call. About a month ago I even did this. I found my old address book, dug out an old friend's number, heard his voice on the answering machine and left a message in which I was nearly begging him to please call me back. I'm still waiting.
SOMETIMES my thoughts are all over the place as I am driving. I think of this journal and how I have not written much lately. What shall I tell everyone? Should I use the single-father-run-over-by-three-teenagers excuse again? Or should I go for something with a little pizzazz, like the best-looking-American-man-abducted-by-aliens excuse? Often thoughts of programming fill my mind while driving. I think of code and piece together functions in my head that no one else in the whole world would even care about, except for Friend J and maybe a handful of other guys. These are guys like us who think nothing of losing sleep, talking to themselves, drinking bad coffee, and staring into the glare of a computer monitor until their eyeballs bleed. The programming thoughts are the ones that always seem to jump out of the car though. Half way home I can have the world's most intricate software all figured out in my head. But wouldn't you know it? I always start second-guessing my ideas. Then I start reworking the whole thing until it ends up as one big mess that does not work. And then I think "My goodness! Am I becoming a business analyst instead of a programmer??" Somebody shoot me!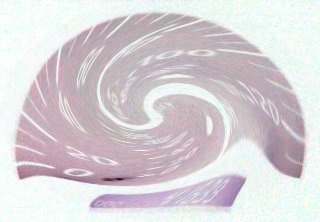 Often, after taking H and M home, my thoughts will swerve into the "danger zone" where some things just cannot be figured out. These things usually have to do with X.2 and the whole train wreck that happened between us. Usually these kinds of thoughts will gather, twist and swirl with increasing force until I am trapped in their vortex, violently pulled by love at one moment, anger at the next. But, thankfully, just when I am about to be sucked down into the very bowels of that whirlwind, a different thought will come galloping along to rescue me and carry me back to where the sky is clear and the air is calm. It is then that I get a better perspective on things and I realize how much I have grown in the past four years. I realize, even if I do not completely feel it, that God does work all things together for good for those who love Him. I realize that divorce and death are not the same, even though they may feel like they are. It is at this point that my determination to achieve world domination is renewed and I step on the gas to get home.
MOST people know that I drive fast. Maybe this is the reason why. I drive at the speed of thought. Yeah, I know that can be turned around to say that I think pretty slowly then! I can hear Friend J saying it already! But how else am I going to end this article?? I have to have something to tie it all together. Some kind of philosophical statement that leaves you thinking that there was some deeper meaning to all of it. There has to be a moral to the story. Right? Just something to make it a nice neat package that makes sense in the end. Ah! But we are talking about MY thoughts! There is no making sense of it all! All you can do is get in the car and come along for the ride! Just be sure to buckle up!