"B" is for BARN
(Originally posted on the website Continuum…)
Let's start the month off Sesame Street style.
"B" is for BARN.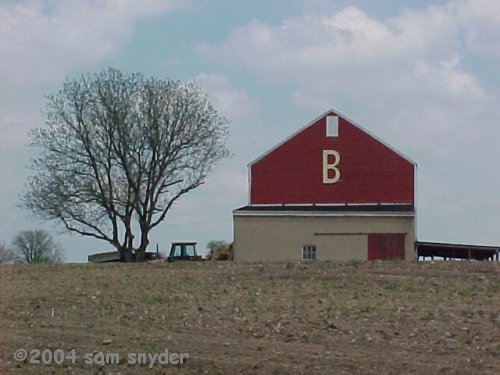 Can you say "BARN?"
Very good, boys and girls!
Oh! There's another "B" word! "BOYS!"
Now try this word: "BELVIDERE."
Wow! That's a big word!
We did it again! We said another "B" word! "BIG!"
Belvidere is where I found this Big Barn.
I suppose it's good to put a Big "B" on your Barn so you don't get confused and let your cows into the house.
Hmmm… I wonder if their cows have big "C's" on them??