To Race or Not to Race?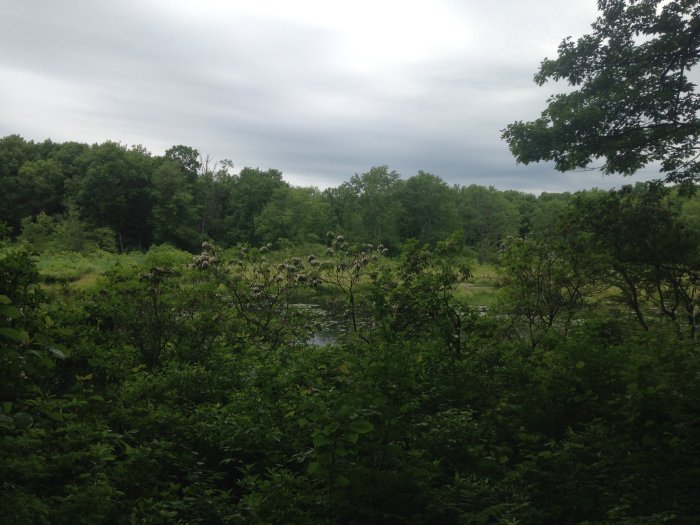 Yesterday was my last run before the Running with the Devil race, which is tomorrow. It was a very good run, my best time yet on the 6 mile yellow blaze loop at Mahlon Dickerson Reservation. I felt stronger on the hills, which is the main thing I need tomorrow while running a 3 mile course with 1,100 feet of elevation gain in the first 1.5 miles.
The last run before a race always brings up the question: Did I train well enough for this race?
The answer is almost always, No. I never accomplish as many training runs as I would like. I never do enough cross training. Most times I hardly do any cross training. I never feel as strong and prepared as I'd like to be.
While I have made significant progress over the past three months, there are things I'm concerned about. My number one concern is my ankle which was severely injured previously and still recovering. The ankle still hurts. It's still not as stable as it used to be. There risk of injuring it again will always be there. But in addition to the concern for the ankle itself, I have concerns about the effects running with a compromised ankle is having on other parts of my body. These include pain in my lower back, hip, and knee on the opposite side of my body from the bum ankle. I am sure this is because my running form is askew due to compensating for the hurt ankle. I have been working hard to run with good form but the concern remains that I am doing damage to myself.
This all leads me to a bigger, sort of metaphysical question: Should participating races be the driving force behind my running efforts?
Someone in a trail running Facebook group brought up this topic last night. This person said they stopped doing races because they found they were having too many injuries by trying to meet the deadline of a race date. Now he focuses on accomplishing the challenges he wants to do, gives himself enough time to train, and does his challenging runs when he is ready.
This appeals to me. There are long distance courses that I have in mind. I find my thoughts often dwelling on these courses. They excite me more than some of the races I currently have on my calendar. I have one in mind that is 45 miles long. I keep thinking, Wouldn't it be so satisfying to run this long course, maybe with a friend or two, or maybe just by myself, finish it, and have a sense of achievement? If I wasn't quite ready when my planned date arrived, or if I encountered injury along the way and needed more time, I could push the date out. This would be better than the pressure of not wanting to miss a race and pushing myself unwisely because of it.
But there's a drawback for me. I am a procrastinator. The pressure of a race on the calendar, one for which a paid money and there is no changing the date, motivates me. Without that I might slack too much and take too long to reach various goals.
I also enjoy the social aspects of races. There's energy in those crowds. It's inspiring to see others out there giving their all. It's good to be around people with like interests.
At this point I have four races on the calendar between now and next Spring. For sure I will keep them. But I may consider doing fewer races in the future in order to pursue my own personal goals with a little less pressure.