Skin in the Game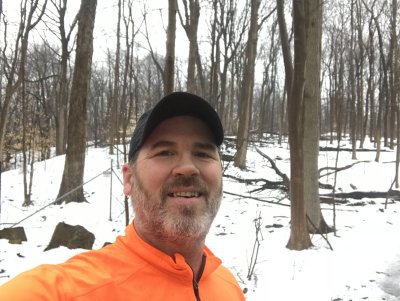 My last run introduced a new challenge to the mix of getting ready for the Hyner race: BLISTERS. With three weeks to go until the race, the blister problem has become a Gordian Knot situation that needs to be solved ASAP.
When I first got these Saucony Perigrine shoes a few months ago I worried the heels might prove to be a problem. But I ran in them a handful of times on rail trails and then on trails at Mahlon Dickerson Reservation. Their heels weren't as snug as I'd like but they didn't seem to be a problem. I ran at the Delaware Water Gap a few times with snow on the trails, my distance averaging 6 miles. It wasn't until the trails were clear and I was able to go farther that I encountered the problem of blisters on my heels.
I did a little research and decided to do a test run near home today. I slapped on multiple Band-Aids and wore two pairs of wool socks. I went over to the Dickerson Mine Preserve (not the same place as the Mahlon Dickerson Reservation, but named after the same guy).
My plan was do run 5 miles. By mile 2 my heels were on fire again. The double socks didn't help. I ground out 3 more miles, running more than walking because I just couldn't wait to be done. Plus, I was in a hurry to get back to the drawing board to find a different solution to this problem.
And one other thing. It snowed again today. Aren't we like 2 weeks into Spring? What the heck?
Here are a few photos from the Preserve: