SOMETIMES, WHEN IT SNOWS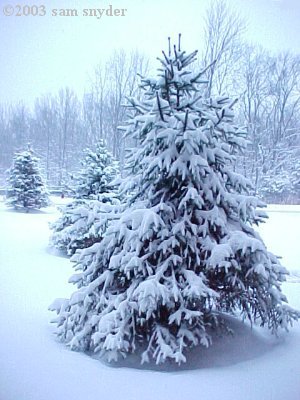 (Originally posted on the website Continuum…)
(for a friend who is missed)
SOMETIMES, when it snows, I miss you.
The last time that I saw you, it snowed. Remember? You waited at the door while I ran through the slippery parking lot to get the car. I knew it would be warm for you if I let it run while I cleared off the windows. You held my arm so that you would not fall on the steps, then waited for me to open the door for you, as I always did gladly.
As I drove you to your destination just a few miles away, so many things that I wanted to say raced through my mind. I knew you were going away. Not knowing where to begin or which important thing would mean the most to you, I asked if you were warm enough and comfortable. Maybe that meant the most to you after all. You knew me well enough to know the things I wanted to say.
We said a lot to each other during those days, those days that we thought would never end. Remember? Was there anything we did not feel comfortable telling each other? I know, I did most of the talking half of the time. Thank you for never minding and for never asking me to be quiet. Maybe it needed to be that way so that you would not forget me when you left.
Your smile always made my day. I remember periods of time when it was difficult for you to smile and days when you didn't smile at all. For a time, it was my mission to make you smile. I was happy when those days passed and smiles and laughter marked our times. Even if I live to be 120, I hope I never lose the memory of your smiling face.
I would travel to wherever you are right now just to see you smile, and to ask why you did not stay in touch. You called a few times. Mostly, it was I calling you though. When you left you said we would always be close despite the miles. You told me you never wanted to lose that closeness. I don't understand.
It was hard to say good-bye. It felt normal to have you in my life. I guess it was that foolish assumption that you would always be there that left me wide open to the harsh certainty of reality. The fact is that things change. People live. People die. They arrive. They leave. To be comfortable and feel that we can finally settle down and unpack is the folly of our existence. Even you, you who made it feel like the world had stopped and I could rest forever when you were near, have gone. Is life designed for love or for sorrow primarily? Once I thought I knew.
Truth be told, I miss you nearly every day. The snowy days only make that feeling more intense. Most likely, you will never read these words. But I had to tell someone that I miss you.
(For a follow-up to this article, read THIS ARTICLE.)