The Ride Home
(Originally posted on the website Continuum…)
Here are a few scenes from my ride home after work.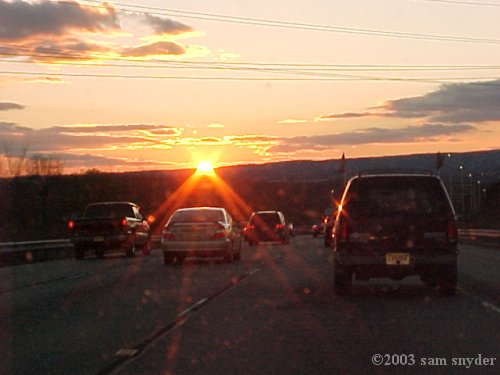 I like how the rays of the sun appear to be about to "beam up" the car in the middle lane. This was taken on Route 78 near Clinton.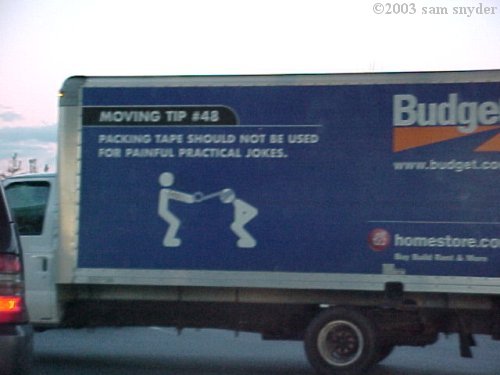 Of course "packing tape should not be used for painful practical jokes!" DUCT TAPE works much better! This was taken while I was getting gas at a Hess station.
Posted at 9:45 PM (EST)