My Neighbor's Flowers
(Originally posted on the website Continuum…)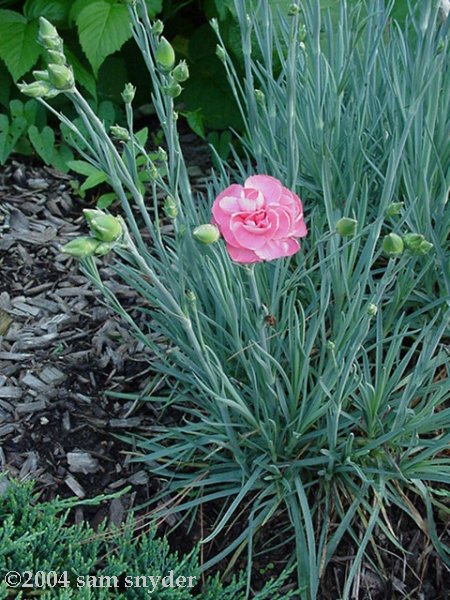 My neighbor has beautiful flowers. He has a huge house, nice cars, swings and sliding boards for his children. His lawn is perfect. His hedges are trimmed.
But it seems that he spends most of his time on the upkeep of the place. He's always sweating, and mowing, and trimming, and raking. His wife too.
I enjoy his flowers. I often stop to appreciate their relaxing scent. Several times I have crouched at the edge of his property to take a photo of his flowers. Then share them on the internet for others to enjoy.
I wonder if he ever stops to simply enjoy his flowers. Does he realize how lovely they are? Or does he curse their need of his attention?
I'll have to bring him an iced tea the next time I see him toiling away, pat him on the back and thank him for his labor. The neighborhood and the internet are more beautiful because of it. I almost feel guilty putting my copyright notice on the photo since he did all the hard work.