Validate at Checkout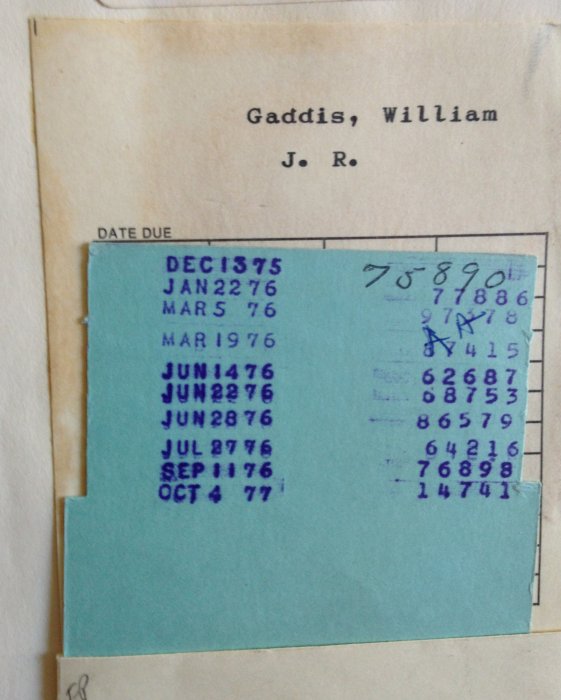 I miss the days when library books had cards inside the covers to stamp when you checked them out.
Sure, scanning a bar code to check out a book is convenient. It's quick.
But the process is also wasteful. Now, instead of one piece of paper that stays inside the book and is used over and over, a new piece of paper is printed every time a book is checked out. Garbage. Garbage. Garbage.
Now there is no way of knowing how many people checked out the same book before you. Part of its soul is missing. Part of your soul is neglected in the process. Now you're just an isolated reader. You don't know who held that book in the past. In the future no one will even know that it had passed through your hands. It's like you don't exist. Further proof: you can renew your books online so you don't have to interact with a human.
Maybe I should sign my name and write the date on this card. There must be some way to validate my existence.