(Originally posted on the website Continuum…)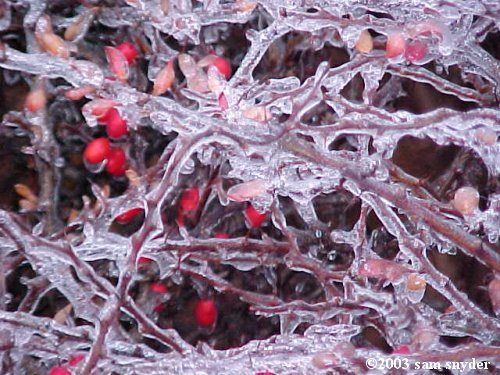 Ice, ice, baby…
More snow here in New Jersey today. This evening it changed to rain and froze on everything. Some of the schools have already announced that they will be closed, others that they will have delayed openings.
It was a good day to do nothing again. So here's the nothing I did…
A friend and I walked to the diner with my kids. We had a feast. Buffalo wings, mozzarella sticks, steack sandwiches, fried shrimp, burgers, cheesecake, coffee, Pepsi. And of course, we harrassed the waitresses with our usual Snyder humor and antics. "Marlana? Her name is Marlana? Spell Marlana backwards. A-N-A-L-R-A-M. Anal ram. Hee hee hee."
The afternoon was spent watching "I Love the 80s" on VH1. Funny! Snausages. Chicken McNuggets. Billy Idol. Gremlins. You get the idea.
This was followed by the second Charlie's Angels movie. Dang! I'd let anyone of those girls beat me up like they did to plenty of guys in that movie! I'll give you one try to guess which one of the three Angels I like the most.
Despite the ice, we ordered pizza for dinner. There is a place in our town that makes the best pizza in the world! It's worth risking your life to drive to pick it up.
So that's it. More nothing.
Posted at (EST)