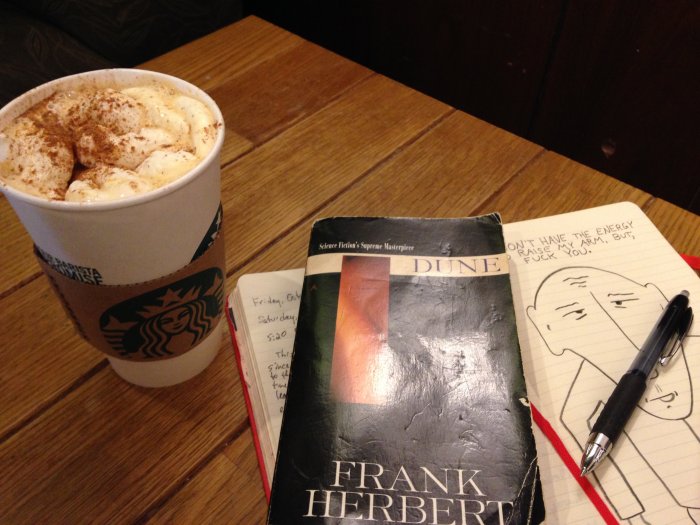 I've been wanting to read Dune again for a long time. What better way to kick it off than with a pumpkin spice latte?
It's all about the spice.
Don't it make my brown eyes blue?
If you don't get it, you really need to read the book. It will spice up your life.