FOR PEACE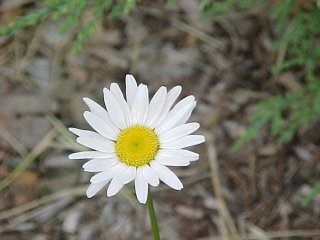 (Originally posted on the website Continuum…)
Where do I begin? Shall I address you as "Friend," even though we have not been such for some time? Shall I address you with a bland "To Whom it May Concern," as if there were never any tenderness between us? Should I address you as "Brother," "Sister," "Lover?" Pride and disappointment encourage me to call you worse. Heartache compels me to name you more kindly.
I thought I would write to you because you have hurt me. I have bruises and scars. Yes, I know it has been a long time since. But I still hear your words, clearly. I remember the anger in your eyes and the hoarse words you sent my way. They linger with me, still. Sometimes I hear your voice distantly shouting in the night, like a tired old monster under my bed. Then I lay awake and wonder if you even knew that I was hurt.
And is not that part of the problem? How little do any of us truly communicate! We tread lightly and skirt the issues. We say, "All is well," when we know deep inside that it is not. Time does not heal all wounds. Some of them fester and become rancid. The longer we hold it in, the worse it becomes. The web entangles and the quicksand swallows and we drown in our own bitterness. As far as peace goes, sometimes I think that the person who was wounded is as much at fault for the lack of peace by maintaining their silence. No, I am not blaming the "victim." I am just saying that peace is a little higher of a goal, something bigger, and something deeper. If we could just get past our fear and pride and speak up when we are hurt in order to restore peace. If only I was brave enough.
I have been trying my best to forgive you, to let it all go. God knows how I have asked Him to help me to do so! It is amazing that the anger and the pain have not consumed me. I have loved you while inhaling and hated you while the breath left my lungs. I have cursed you over and over and over. Truth be told, I have killed you a thousand times over. I have skinned you alive, dismembered you and cut you into tiny pieces, shoving you into a garbage bag; then put on my Sunday best and danced through endless fields of daisies as your pieces were strewn about by my white gloved hands. Shocking? No. We all have it in us, if the truth were told. "Adam, dear, our son has killed his brother!" The earth cries out as the blood soaks in. We all inherit the stain.
And now I am sorry too. The Book is right: "In many ways we all offend." No, I cannot think of many ways in which I took the offensive and hurt you. But I can think of a multitude of ways in which I could have loved you and did not. Omission is an offense too, a passive offense. I could have loved you in spite of you. I could have tried to do good for you, even in the face of your meanness. I could have forgiven you from my heart before you were even finished inflicting your pain. But I did not. Now the sands of time are rapidly filling the gap between us and I do not even know where to begin to bring back peace between us. Seems like such a shame that two creatures created in the image of a loving Father should live so far apart, as if He placed us on two different worlds. Please forgive me.
So now I am trying to forgive. No more fields of bloody daisies in my mind. I do not want to live in bitterness. It will only consume me and ruin those around me. I want to live in peace. Plus, Jesus said that if I do not forgive others when they have wronged me, neither will the Father forgive me. Ultimately, I suppose we have to leave all of these things in His hand. Maybe these things will all be made right at the last day when we all stand before His throne and the books are opened. Yet somehow I fear that it will be too late to make things right at that point. My, how much time we waste on that which is unprofitable and hurtful! How little any of us truly love another soul in this world!
Let me close by saying that if this article has only angered you and made you indignant, thinking of many specific ways that I have personally offended you, then it was not written to you. If you read this and say, "That guy is such a hypocrite! He has hurt me many times over!" then this article was not intended for you. You deserve another one devoted to you, asking for your forgiveness. But until that article is written, would you grant me a loan of forgiveness?
For peace…
Sam