The First Rose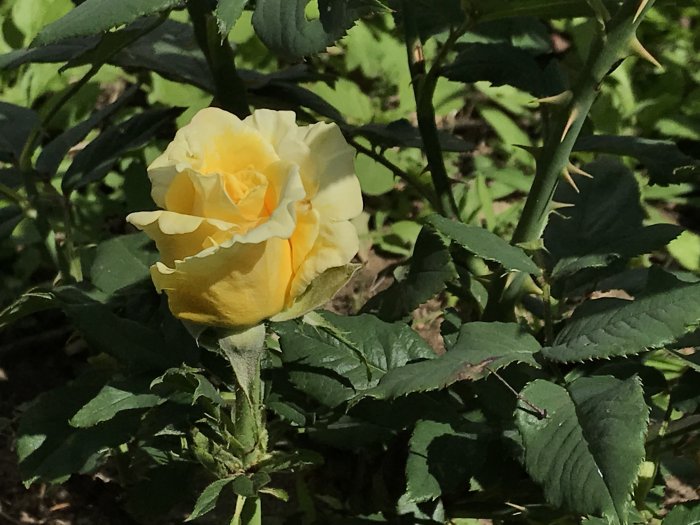 Our first rose has bloomed.
It's so rewarding to see a flower this beautiful on a bush of which I had a hand in planting. I could just sit and look at this flower all day.
There are more buds on the bush. There are buds on the other bush too.
The roses are doing well.
I am satisfied.