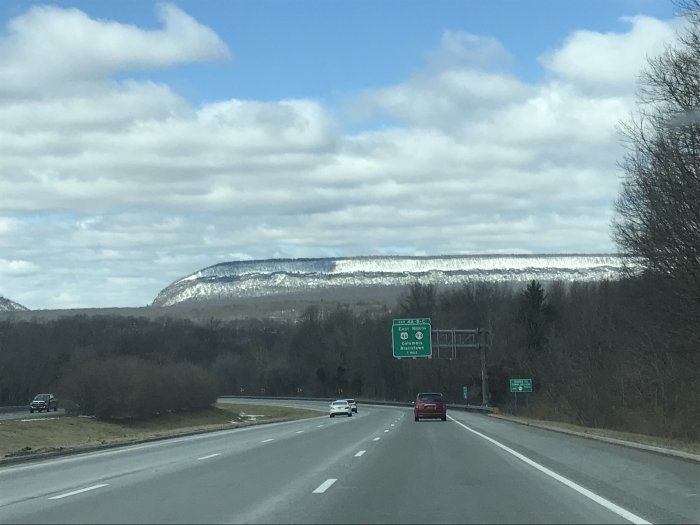 Last week's training run took me to Mahlon Dickerson Reservation. This week's run took me to Mt. Tammany at the Delaware Water Gap, one of my most favorite places on Earth.
My training plan called for 9 miles this week. The plan starts at 6 miles and adds 3 miles each week. I know it's not the best idea, but I've become a bit of a lunatic in my plans in order to get ready for a 50K on April 21 that I really do not want to miss. So I set out for the Gap with 9 miles in mind.
However, there are always things that challenge my accomplishment of all the miles I have in my mind. For one, a nor'easter covered northern New Jersey with several inches of snow a few days before. Also, my family's schedule has gotten pretty hectic with a toddler in the house, both my wife and I working full time (she working two careers), and both of us needing time to run. The first challenge made the trails harder to run on. The second group of challenges means my time for exercise has decreased, which means my physical conditioning has decreased. I should add one other factor here. My weight has increased. Lugging myself up a mountain is no small feat at this point.
What follows are photos (and a video) and some comments in three sections: The Way Up, The Fire Road, The Way Down.
The Way Up
The snow made for gorgeous scenery. The Red Dot trail up Mt. Tammany was packed with snow, not too hard to navigate. The views were beautiful.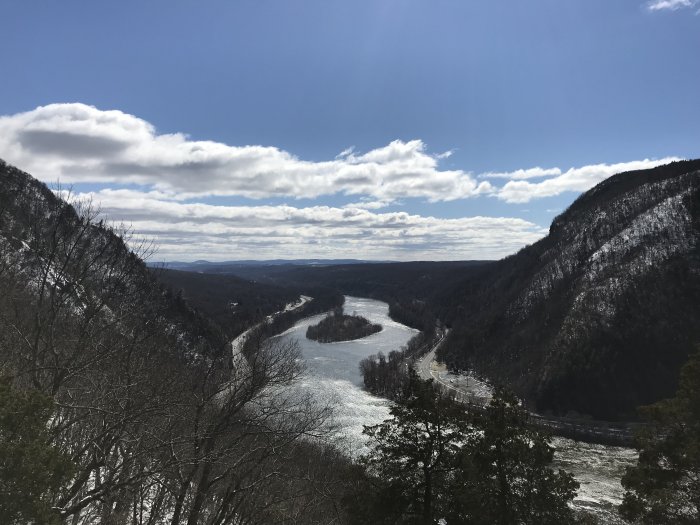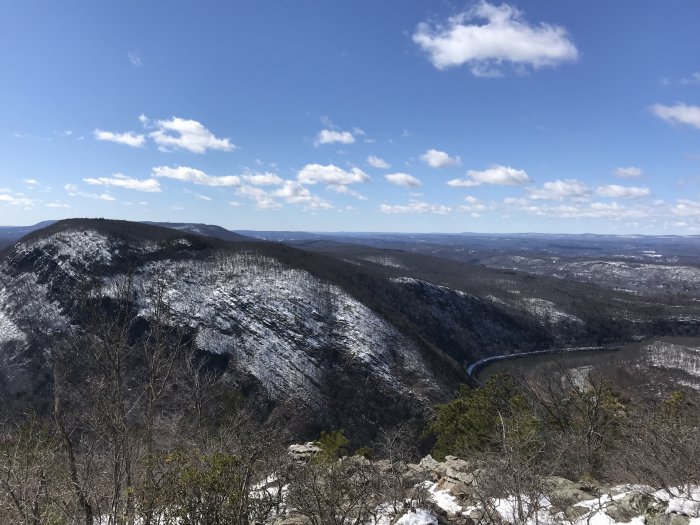 The Fire Road
One aspect of my family's tight schedule is that my wife often works on the weekends. Add a snowstorm into the mix and time becomes even more limited. Due to that snow, I postponed running until Sunday, but had to wait until the afternoon when my wife got home. Well, that added another challenge. By the time I got to the Gap, there were quite a few people on the trails. That just makes it hard to run while maneuvering around folks, something that contributed to badly injuring myself in 2016.
So, when I got to the head of the Tammany Fire Road trail, I decided to see how far I could make it along that route. The trail was covered by several inches of pristine untrod snow. It was irresistible, my pathway to solitude away from the crowds.
I stomped through that snow for 45 minutes making it almost a mile and a half. My toes were getting cold even in their wool socks. My thighs were on fire from marching nonstop. So I retraced my steps back to the Blue Dot trail.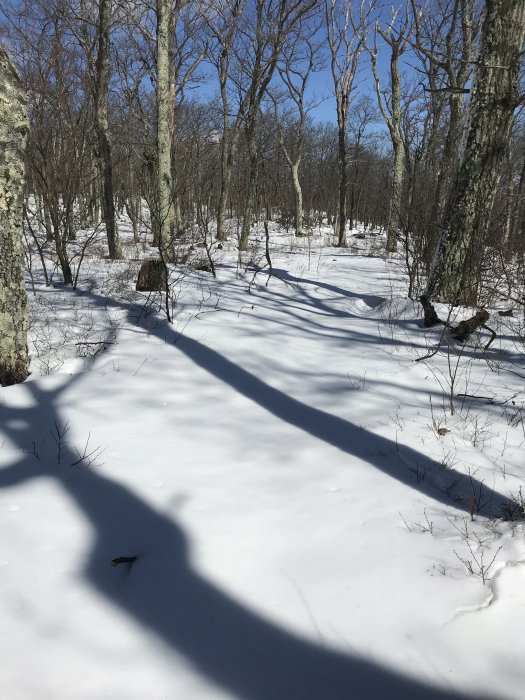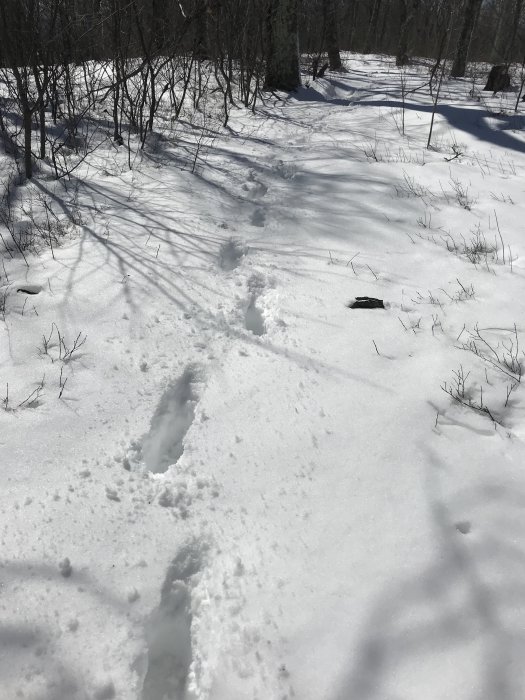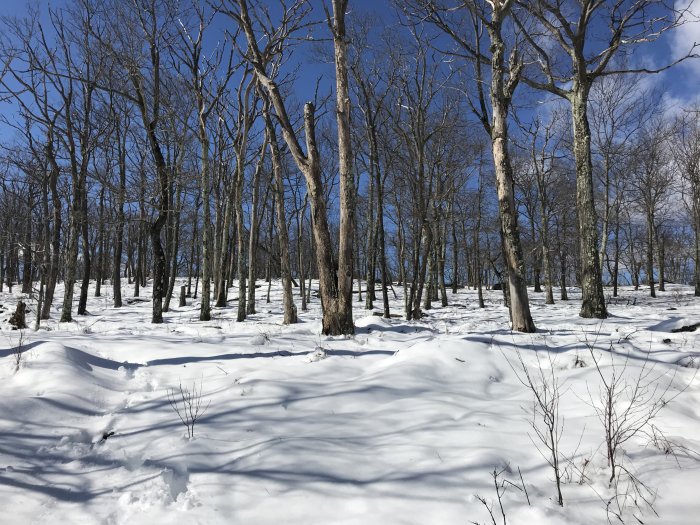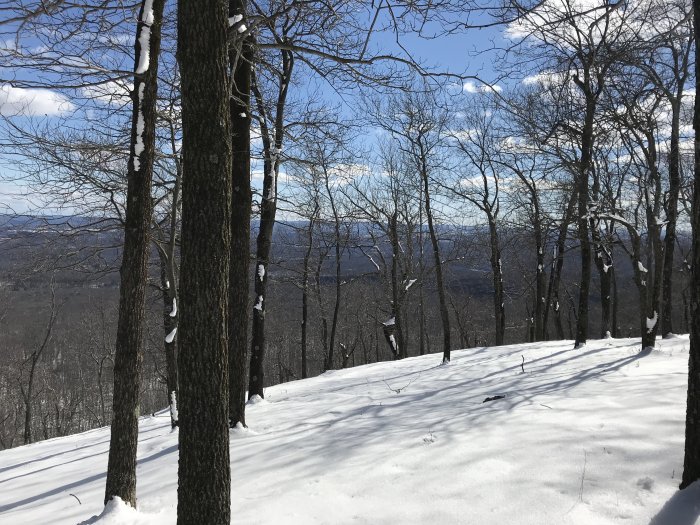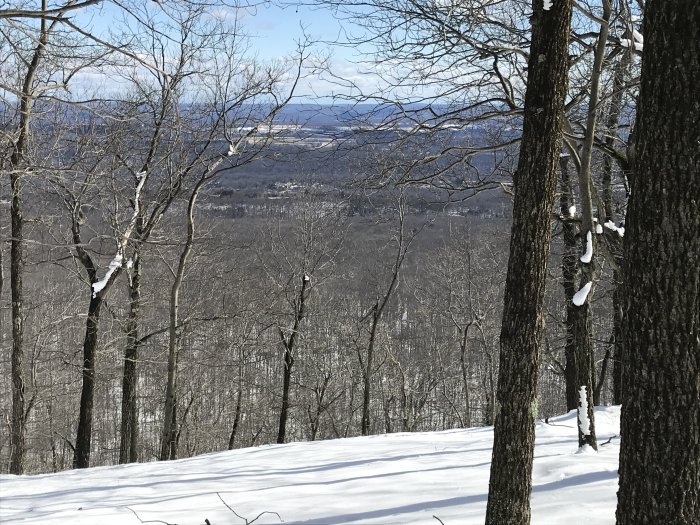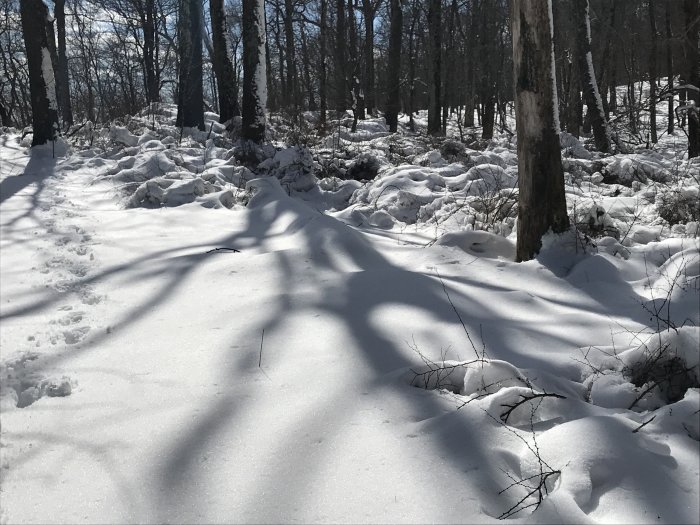 The Way Down
The way down the Blue Dot trail was slushy and sloppy. My thighs were on fire but I had a good run down the mountain.
At the bottom I was surprised by the number of trees that had fallen in the storm along the Dunnfield Creek. It was quite a mess! Climbing over some of these obstacles was a challenge with my spent thighs.
I called it a day at 2 1/2 hours with 6 miles covered. I didn't hit the 9 mile mark. The effort expended in the snow made up for the 3 missed miles.