A SPONGEBOB PARTY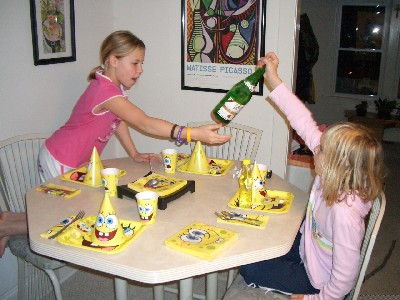 (Originally posted on the website Heron Flight)
Why have a SpongeBob party?
Because we CAN! What other reason do we need?
While shopping today, we discovered SpongeBob party goods.
"Daddy, can we get SpongeBob plates?"
Sure.
"And SpongeBob napkins?"
Yep.
"And SpongeBob cups?"
OK.
Why not have a party for no apparent reason? Why not have some fun? Why not laugh and enjoy each other's company? Life is so short. Why do we so often put off the good times? Why are we always too busy? Too tired? Too involved? We say, "That's just life." The rat race, right?
Sometimes we need to cancel "life" and throw a party just for the sake of having a party. Hey… WWSBD? WHAT WOULD SPONGEBOB DO? Sometimes we need to look at it like that.