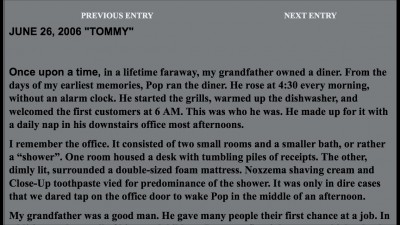 Once upon a time, in a lifetime faraway, my grandfather owned a diner. From the days of my earliest memories, Pop ran the diner. He rose at 4:30 every morning, without an alarm clock. He started the grills, warmed up the dishwasher, and welcomed the first customers at 6 AM. This was who he was. He made up for it with a daily nap in his downstairs office most afternoons.
For this week's Throwback Thursday, let's go eight years back to an old blog post… which will then take us even farther back.
It will be like time travel.
Don't you love the internet?
Click here => Heron Flight – June 26, 2006 – "Tommy"