"Lunch" – A Poem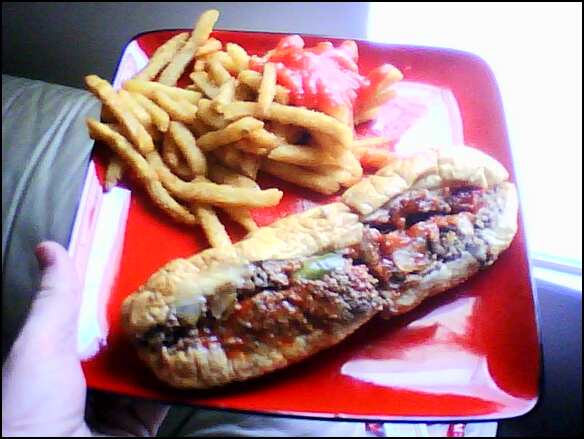 (Originally posted on the website Heron Flight)
"Lunch"
And so for lunch I got a cheesesteak
Because I am in Philly where they make them great
I walked and I walked to find the right place
Down Market, up Chestnut, March wind in my face
"I'll have peppers and onions and provolone cheese."
"Can I have that to go, if you don't mind, please?"
And then what should my hungry eyes see?
A bottle of ketchup! Ah! My lunch is complete!