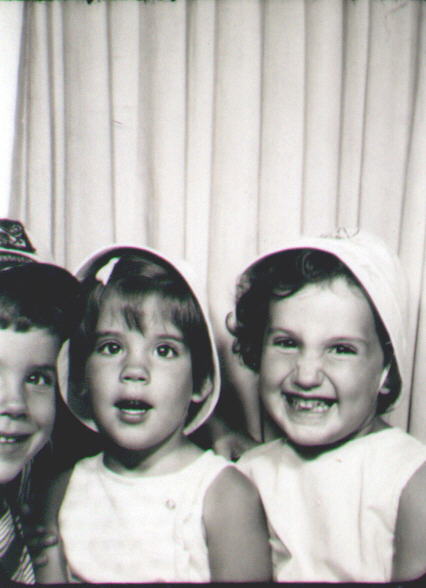 (Originally posted on the website Continuum…)
AT MOM'S the day was spent laughing our way through boxes of old photos. Sisters C and Ch were there. We had a nice time reminiscing. Emotions ranged from high to low as various pictures were pulled from the boxes. The highs were had when cute babies, comical toddlers and asinine teenagers were passed from hand to hand. The lows were drawn out by relatives that were no longer with us and "Xs" – ex-boyfriends, ex-girlfriends, ex-husbands, ex-wives. I soon began scanning pictures and throwing them onto web pages. I just had to share some of the fun with you all!
The pictures on this page were taken way back in the 1960s. We were at the shore in one of those little photo booths. The pictures contain Mom, Sister C, Cousin B and myself. Notice our sailor hats and Mom's Phyliss-Diller-feathery-head-thing! I wonder how many chickens gave up their lives to make those things back in the 60s??
WE WENT to the Jersey Shore a lot when I was growing up. Often we went with Pop and Gram. They always had trailers. We would stay in a campground near the beach for what seemed like months as a kid, but was probably only a week or so. We went to Sea Isle City a lot. I think the name of the campground we used to go to was something like "Timberlane." There was a little store there, a laundry mat, a game room. I remember buying giant Sweetarts there. The truck would fog for mosquitoes every evening. I distinctly remember hearing the Guess Who's "American Woman" while Cousin P and I were in the game room. (Yes! Their original version of the song is WAAAAY better than Lenny Kravitz's version!)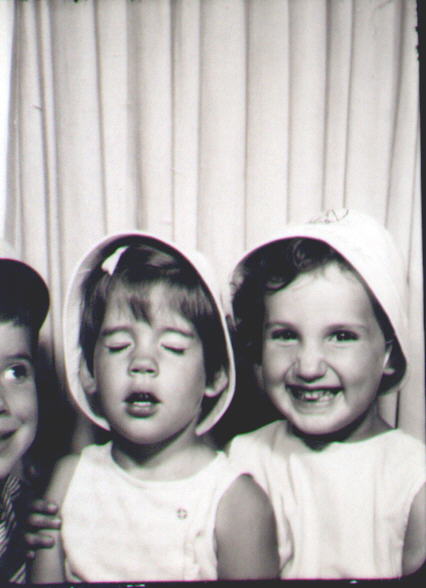 One time someone in the family rented a house or something in Brigantine near Atlantic City. It was back in the 1970s when the movie "Jaws" was first in the theatres. I remember the Cousin P was considered old enough to see the movie, but I was not allowed to go. I was also scorched by the sun during our time there. I had such bad sunburn on my hips that it hurt to put my jeans on. I had to wear this pair that had soft denim. The worst part was that it was extremely hard to participate in the nightly toad catching activities with my cousin. I couldn't bend all the way over! I felt like such a sissy! And my cousin was quick to label me as such!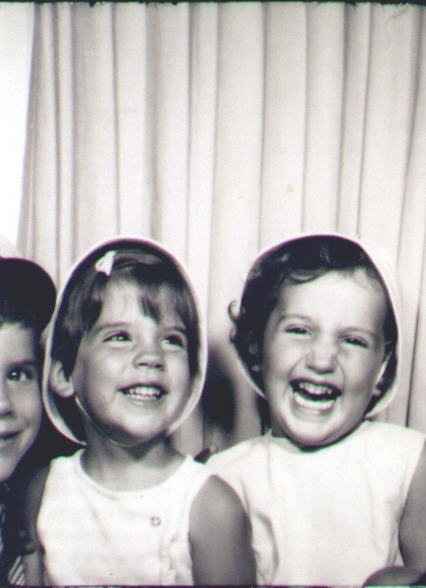 Here is a thing that was always a great mystery to me. My grandfather had this amazing ability to walk barefoot over the sand no matter how hot it was! He would walk right onto the beach without even hesitating or blinking an eye, leaving a column of hobbling grandchildren in his wake. I bet to see us would leave one wondering if it was our feet that were hurting or if our knees were weak the way we faltered and bobbed along.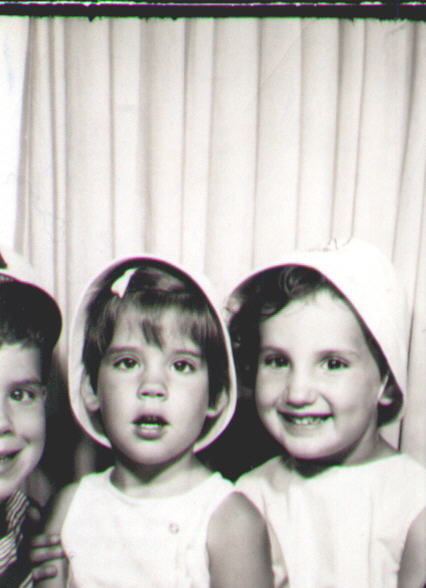 I HAD a major issue with insect bites when I was a kid, especially mosquitoes and bees. Each time that we went to the shore, it was almost a guarantee that various parts of my body would be swelling up by the second day. I can remember having swollen ears from mosquitoes. More than once my eye was swollen shut by those blood-sucking vultures! When I was 6 I had to wear a patch over my left eye. It was goofy! I had an "8 Ball" sticker right in the middle of it. Weird, huh? Well, at least it covered my puffy eye.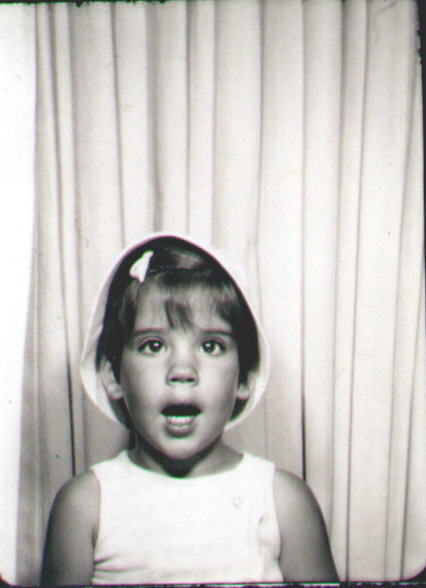 ONCE, on our way to the shore with Pop and Gram, Pop stopped at Sears and bought brand new bikes for Cousin P and I. They were the coolest! Purple banana seats. Wide slicks on the back. Cousin P's had a nice high sissy bar on the back. Unfortunately mine peddled like it was in fifth gear all the time. If I didn't get tall I probably would have had the biggest thighs going! We rode those bikes for hours at the campground that year.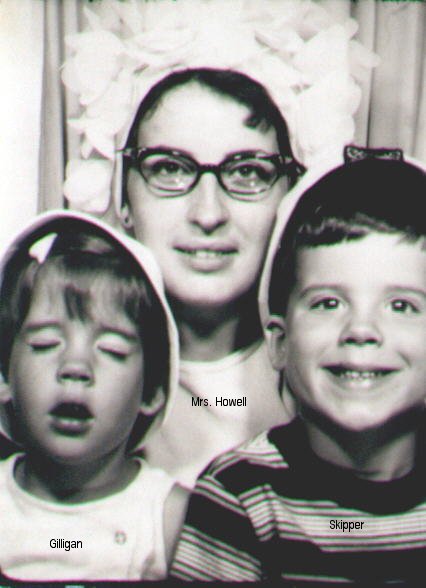 MY FAMILY enjoyed many good times at the Jersey Shore. We would go to the boardwalk, buy souvenirs and salt water taffy. Many hours were spent playing cards and bingo for prizes in the trailer at night. Gram always made sure that she had lots of prizes for us. Even the ones who did not actually win still got a prize at the end. We had happy days, back when time was not something that concerned us as kids. Life was so much mystery and adventure to us then. We had not learned much sorrow yet.