200 + 16 + 200 = A LOT OF MILES!
Is getting up at 4 AM on a Saturday (making your wife and two-year-old do so also) to drive 200 miles in order to hop out of the car and run 16 miles worth of rocky muddy trails up and down big central Pennsylvania mountains crazy?
Most people would say, "YES!"
But as you can see in the pictures below, I was accompanied by 249 equally crazy friends! I don't know how far anyone else had to drive that morning, but it's a safe bet that a large percentage would have done just what I did for the opportunity to run in those hills. If you are crazy enough to enjoy running on the mountains for multiple hours, riding in a car for three hours is no big deal.
This is what I did on June 1 in order to run in the Slate Run 25K trail race in Slate Run, PA.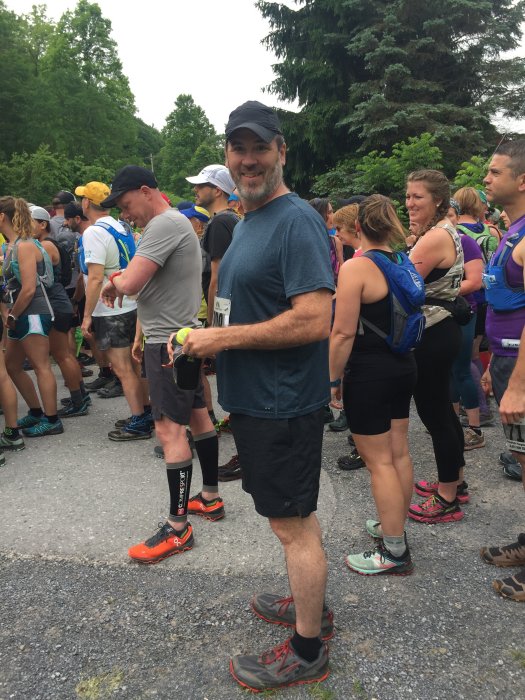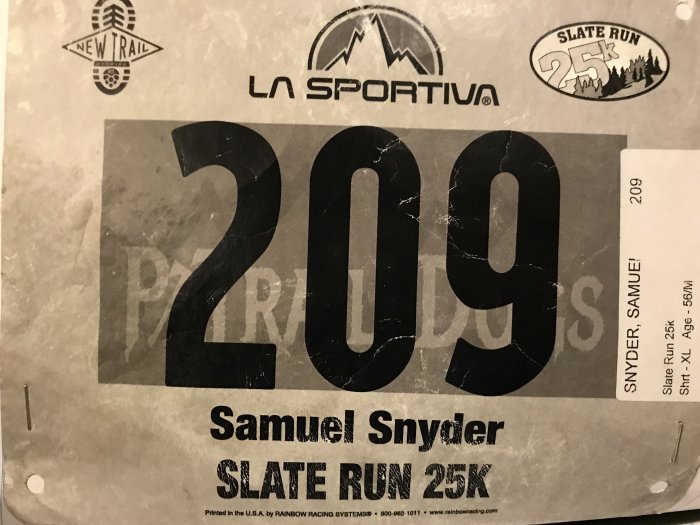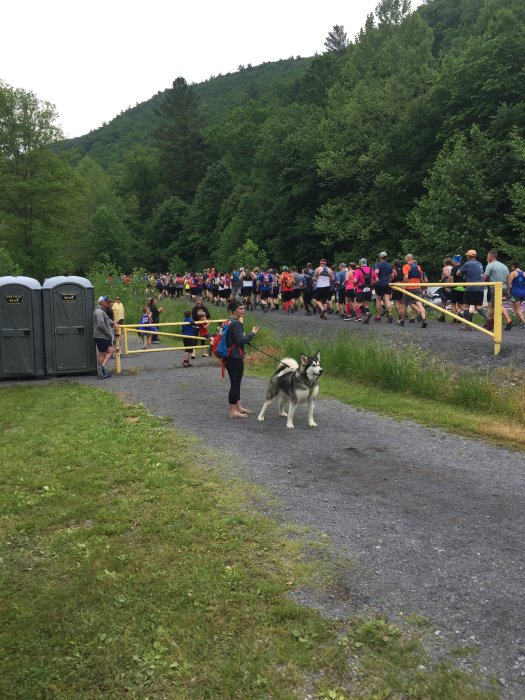 A Picture Is Worth a Thousand Words, But Not Many Feet of Elevation
Photos never do justice to elevation. The mountains never appear as tall as they are in person. And photos can't convey the burning in your thighs when you are climbing up, up, up and then finally the ground levels out at a scenic view… only to round a bend and continue up, up, up. Your thighs burn and the pictures are silent about it.
The pictures also don't show how good it feels once you get to the top of the mountain and you can run on wonderful single track trail for a few miles. Then your thighs come alive!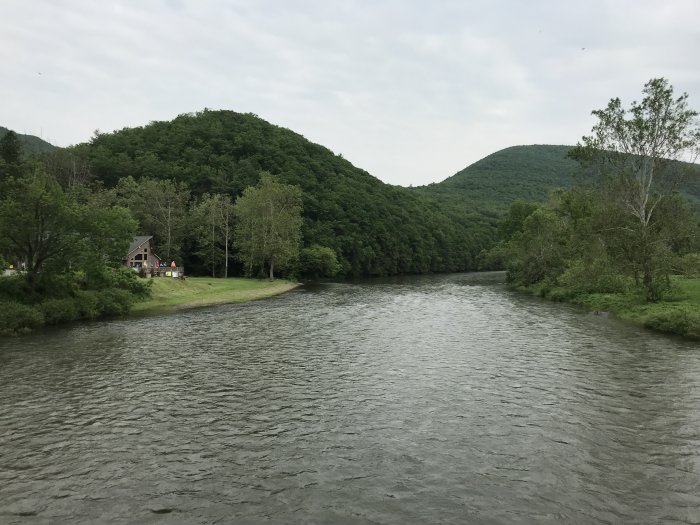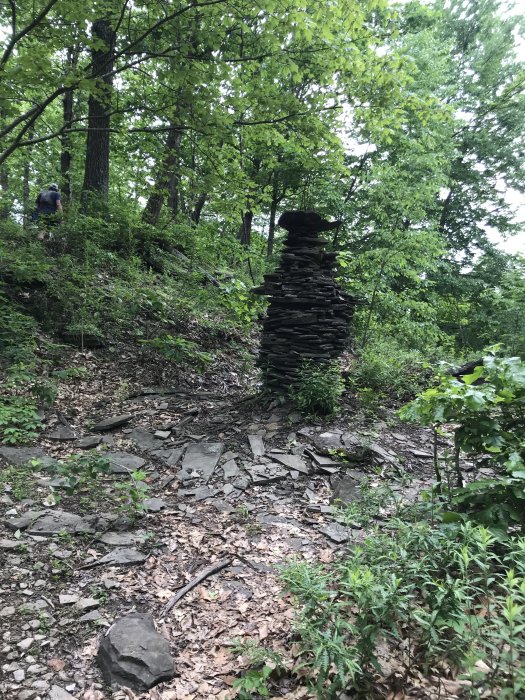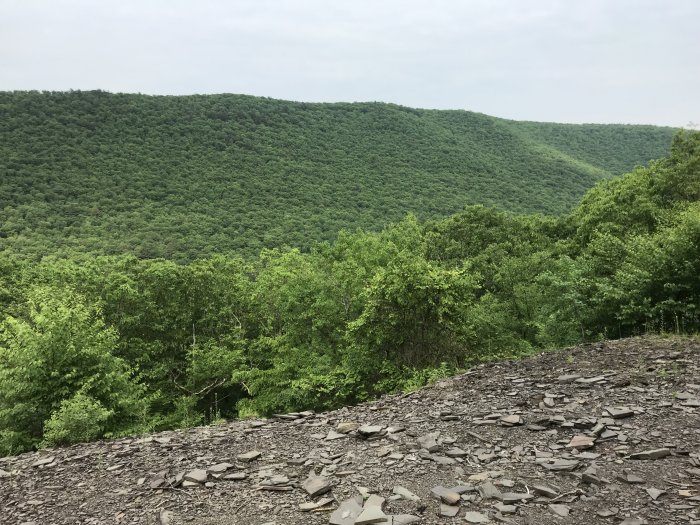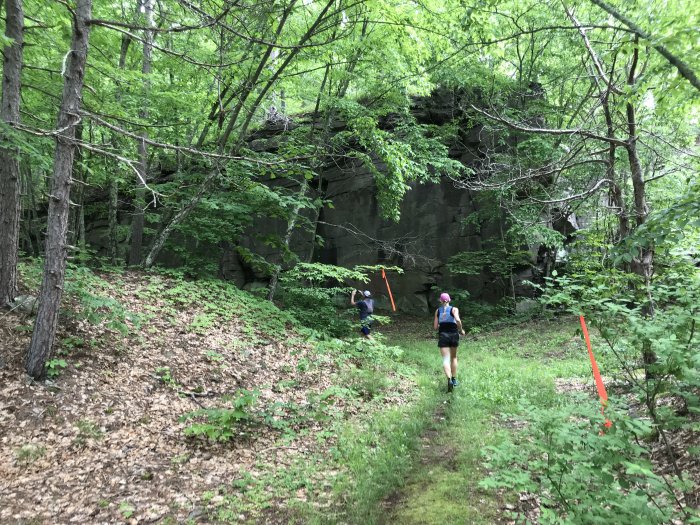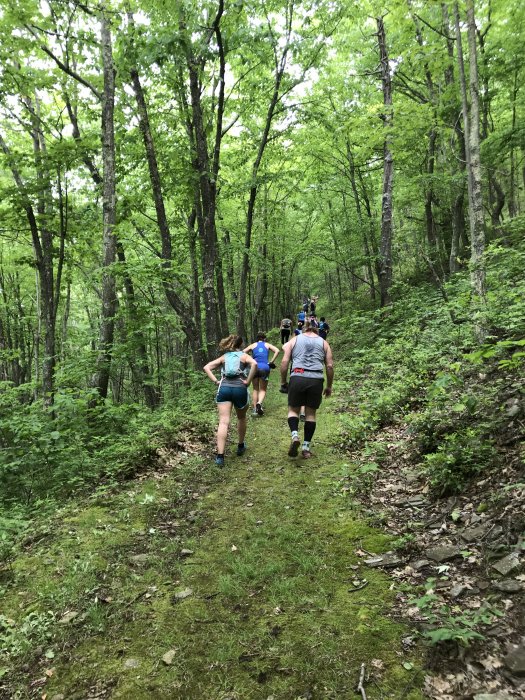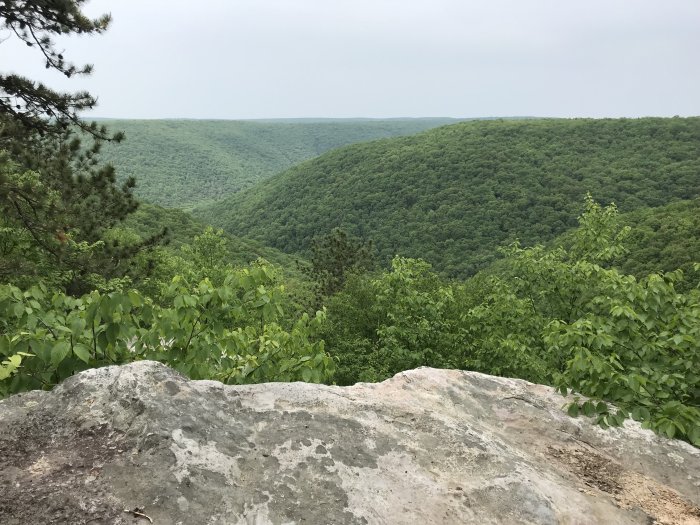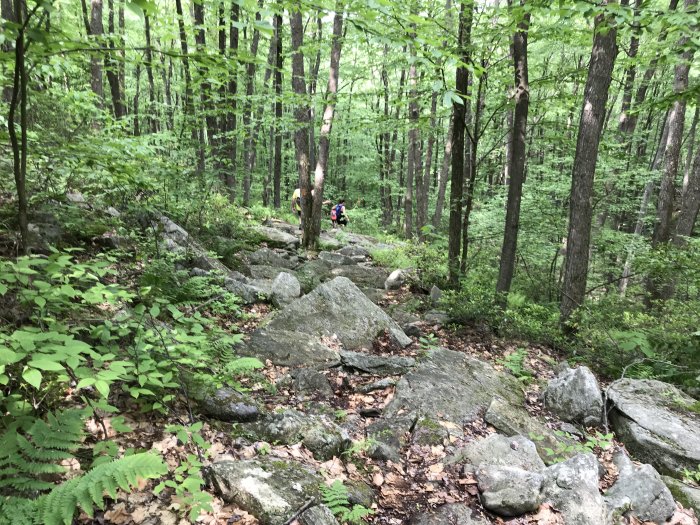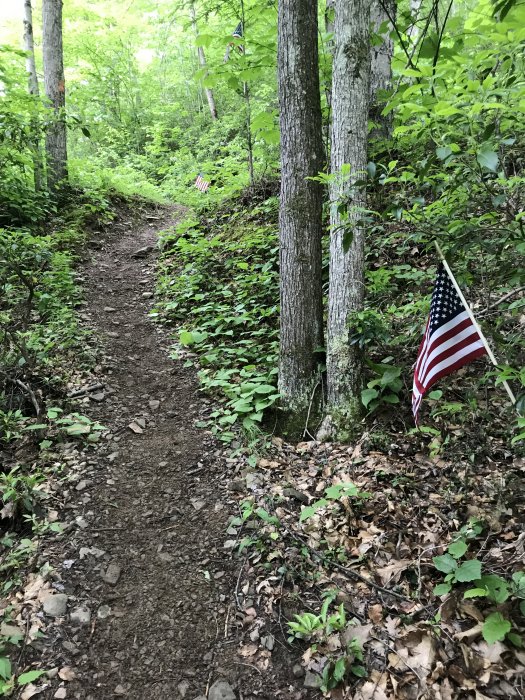 So Much Water!
There was so much water after the second aid station! The trail insisted on weaving it's way back and forth across the streams, sometimes knee-deep. That mountain water was rather chilly! By the time I crossed a road around mile 10, my feet were numb. I mentioned this to a volunteer at the road crossing. Her response? "Welcome to Pennsylvania!" She also asked if I needed water, which struck me as ironic after I just complained about. She said the next aid station was only 2 miles away. So I kept plugging along.
After the road, the trail continued uphill through more water. That's where I hit the wall. The 200 miles of driving caught up with me. My feet hurt from the cold water. There was no end of it in sight. I was no longer running. I was stopping more often. I started counting my steps, forcing myself to do 3 sets of 10 steps before I stopped to catch my breath. I got angry at myself each time and stopped at step 8 just to be a jerk to myself. The water was roaring down the mountain. I so wanted to lie down in dry silence. Someone passed me at that point. He said, "I think we're getting closer to the top." I sarcastically thought, "Aren't we constantly getting closer to the top with each step? But that doesn't mean we are close to the top!" I don't think I said it out loud.
Near the top, the water slowed and quieted. I stuck my hat in and splashed water all over my head. That snapped me back to reality a bit and I continued on in better spirits.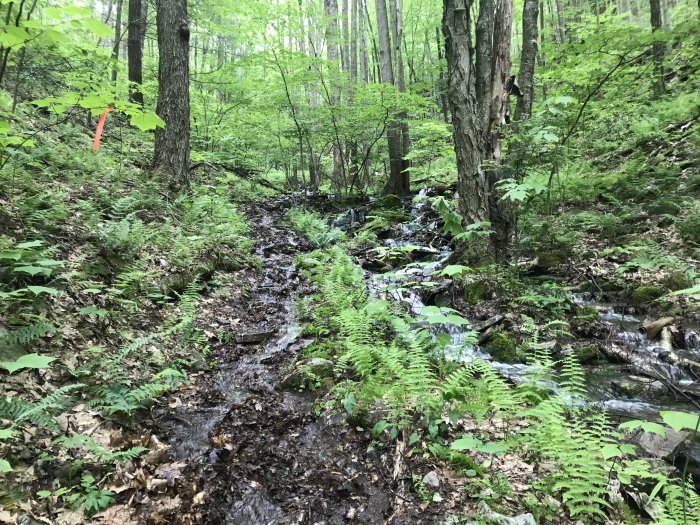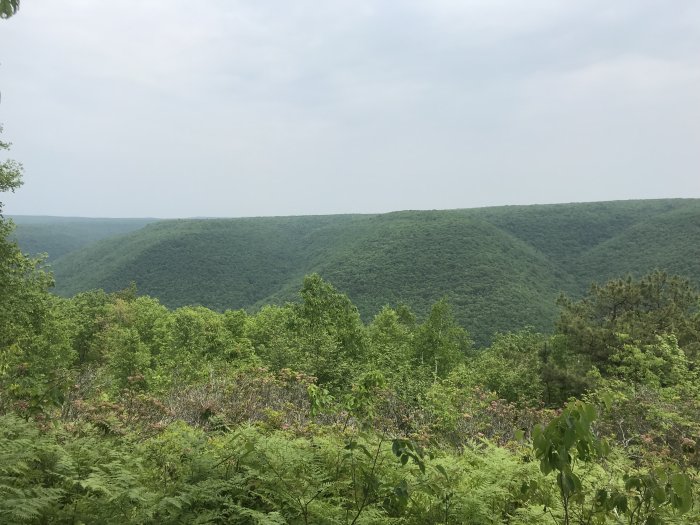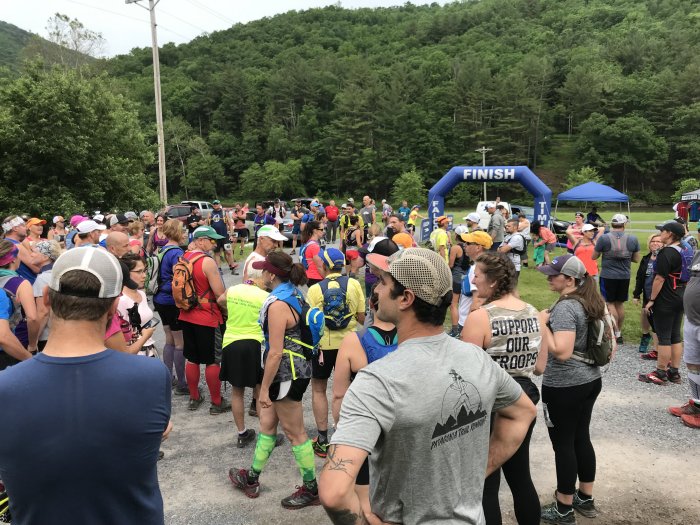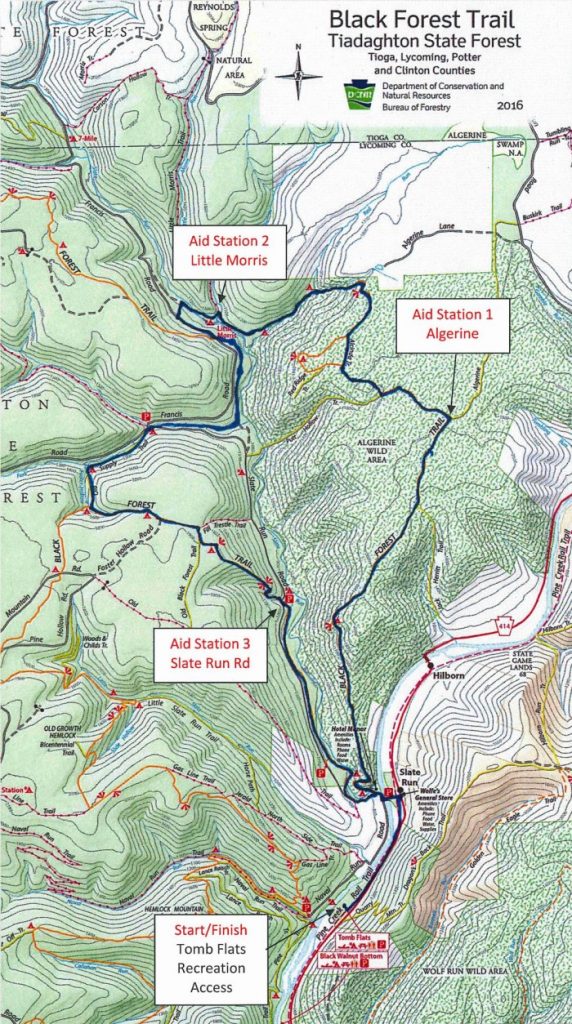 Enjoy Your Ride Home! Come See Us Again!
At 5 hours and 8 minutes, I hobbled over the finish line. Spasms in my hamstrings. Spasms in my thighs. Spasms in one of my calves. I moved like an ape in running shoes. But I finished.
Then I remembered: We still had to drive 200 miles home. We were a good ways from civilization. When we got to Danville we stopped at Wendy's and I pigged out. (I pigged out for a bunch of days actually.) The spasms hit me off and on while my wife drove. Later she said, "Maybe you should give this up. You're in pain and you don't look like you're having fun now."
This race is scheduled for June 6, 2020. As soon as I shake these spasms I think I'll walk on over to my computer. "Hello, ultrasignup.com."